Real Madrid preparing bid for €113 million playmaker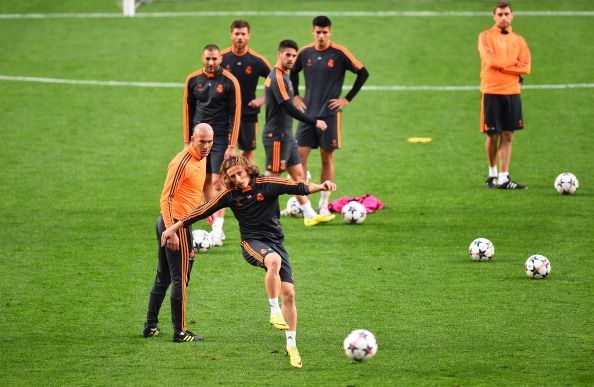 Defending European and Spanish Champions, Real Madrid are preparing to replace their midfield maestro, Luka Modric. As per the spanish reports they've hit upon the perfect blonde-haired replacement. Considering the way Pep Guardiola has built his mesmerising team around the considerable talent of Kevin de Bruyne, Florentino Perez has started believing he must make a move for the Belgium star.
The Manchester City star, rated at £100 million (or €113 million) by his club, is contracted till 2021, but it is understood that he is not happy with the wage package he is earning right now and that may just be enough for Madrid to enter the discussion and ferment enough discord to get their man. With Modric being 32, Madrid need to look to the future - or the present at least - and no one is playing more impressive football than Kevin de Bruyne at the moment. Capable of the most outlandish passes, he'd fit right into that star-studded team. and boy, wouldn't Cristiano Ronaldo love playing with him???