Mesut Ozil staying England for next season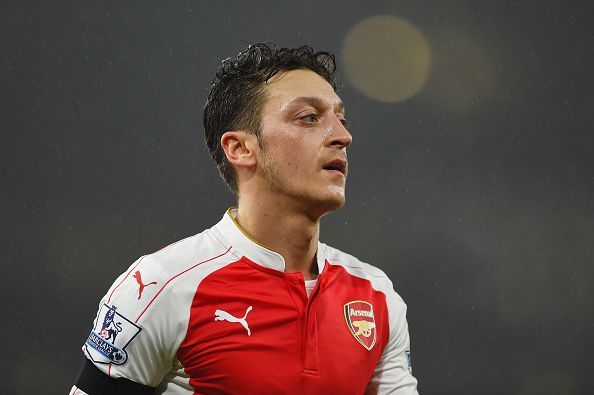 Arsenal star Mesut Ozil's future has been subject to intense speculation and now latest reports claim that the German superstar has made up his mind as to where he wants to play next season. Manchester United and Barcelona were among the favourites to sign the playmaker and it now seems that Ozil has told his friends which club he would prefer to play in after his contract runs out at Arsenal. Instead of going to Spain to play for Barcelona, the 29-year-old has decided to stay in England and play for Manchester United under Portuguese manager Jose Mourinho.
Although Arsenal have tried desperately to make Ozil sign a new contract, talks have come to an impasse and it seems more than likely that the German superstar will be strutting his stuff at Old Trafford next season. There were talks that Arsenal had offered a whooping £275,000/week contract to keep Ozil at the Emirates. However, the offer of making him Arsenal's highest ever paid player was seemingly not enough and Ozil has decided to seek out a new challenge.
With Sanchez also likely to leave soon, Arsenal have some serious thinking and buying to do in the upcoming transfer window. A move to either Barcelona or Manchester United is highly contentious as Ozil would risk earning the ire of Real Madrid and Arsenal fans. However, the lure of playing under former manager Mourinho is proving to be too strong and with Mkhitaryan all but frozen out from United, Ozil has the chance to become the creative hub of Mourinho's expensively assembled Manchester United side.