FIFA World Cup 2018 Final Draw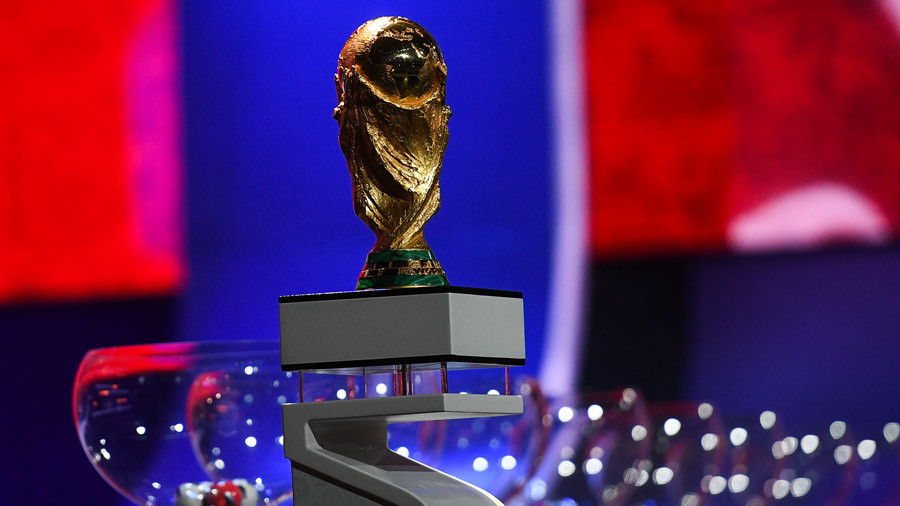 The FIFA World Cup Final Draw begins at 6pm local time (15:00 GMT), and is the final major event before the Russia 2018 World Cup, which will be held in 12 stadiums across 11 host cities from June 14 to July 15 next summer. It will decide which groups the 32 participants will be allocated, determining their opponents and in which cities their matches will be played.
Here, Football Destination gives you a rundown of the draw criteria, taking you through the need-to-know basics and making sure you're clued up ahead of the event.
The 32 participants have been divided into four pots of eight teams. Teams are allocated to pots based on FIFA rankings published on November 23, running from highest to lowest; Pot 1 contains the highest ranked teams, and Pot 4 contains the lowest ranked teams, with the exception of Russia (ranked 65th), who are the host country and are automatically placed in Pot 1, Group A.
Pot 1: Russia, Germany, Brazil, Portugal, Argentina, Belgium, Poland, France
Pot 2: Spain, Peru, Switzerland, England, Colombia, Mexico, Uruguay, Croatia
Pot 3: Denmark, Iceland, Costa Rica, Sweden, Tunisia, Egypt, Senegal, Iran
Pot 4: Serbia, Nigeria, Australia, Japan, Morocco, Panama, Korea Republic, Saudi Arabia
Each pot will be emptied in its entirety. Pot 1 will be emptied, then Pot 2, Pot 3, and Pot 4, with each team populating each group alphabetically from Group A through to Group H. All Pot 1 teams will occupy the number 1 position in each group and each group will be populated alphabetically from Group A to Group H.
For example, Russia automatically occupy number 1 position in Group A. Should Belgium the be drawn next, they would occupy number 1 position in Group B. Should Brazil be drawn next, they would occupy number 1 position in Group C, and that would carry on through to Group H.
However, only teams from Pot 1 will have a predetermined position. Upon teams being drawn from Pot 2, Pot 3 and Pot 4, a separate ball will be drawn to determine which position they will occupy in their group.
One rule of the draw is that no two teams from same the same FIFA Confederation can be placed in the same group, with the exception of Europe, which has 14 qualified teams in total. So, while England and Germany can be drawn together in the same group, Brazil and Argentina cannot.
Subsequently, some drawn teams will need to skip the group they are drawn to avoid a geographical clash according to FIFA. Each group will have a minimum one and maximum two European teams.