5 Premier League records Manchester City could break this season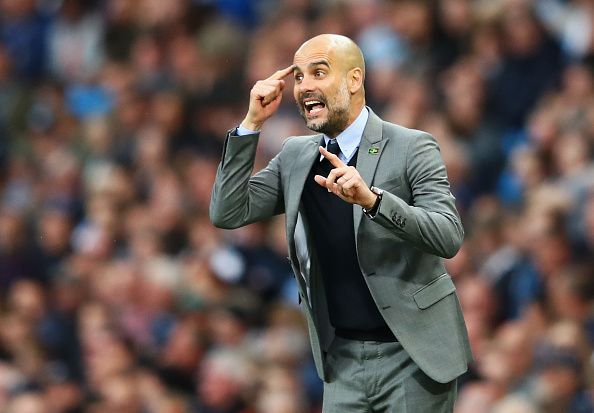 We're not even at the Christmas break yet, and Manchester City have simply taken the 2017/18 Premier League by storm. Leading the title race by a clear eight points, Pep Guardiola's men have yet to lose a game and seem as invincible as any other Premier League team in recent memory.
Most observers are already talking about the title race being over – as if the Premier League trophy is already guaranteed to wind up at Eastlands come May – and so instead, thoughts are beginning to turn not to who can possibly stop City, but what kind of records they could break in a potentially mind-blowing season. Here are 5 records that are certainly within their reach:
#1 Most overall points in a Premier League season – currently Chelsea (95 points in 2004/05)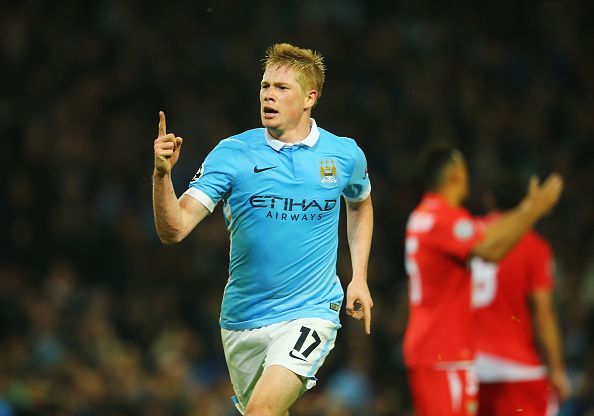 The current record for the most points ever taken in a Premier League season belongs to Chelsea, and not just any Chelsea side, either – this was 2004/05, the first season Jose Mourinho took charge of the Blues and arguably the greatest ever Premier League side.
They broke numerous records that year – most away wins, most clean sheets, fewest goals conceded, amongst others – but obviously, that huge tally of 95 points was the most impressive.
Can Manchester City break the record this season? The signs are looking pretty ominous. After 14 league games – less than half of the season gone – they currently sit at an incredible 40 points, which is, strangely enough, usually seen as the amount that would keep a side in the league.
Back in 2004/05, Mourinho's Chelsea had 33 points – an excellent total of course, but still seven away from where City stand right now – the equivalent of two wins and a draw.
At the same point in the season, Chelsea had one loss – ironically to Manchester City – but also had three draws on their record. They wouldn't lose another game all season, but a further tally of 5 draws kept them from taking an even bigger haul of points.
With City in their current form, it's almost hard to see them drawing another game anytime soon, let alone losing. With a lead of seven points on Mourinho's great Chelsea side, this one is a record that Pep's boys could definitely shatter if they can keep their current form up.
#2 Most goals scored – currently Chelsea (103 goals in 2009/10)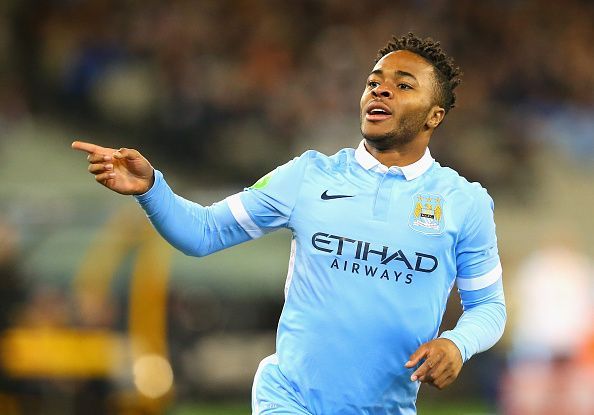 When you talk about entertaining sides in Premier League history, the first one to come to mind tends to be Kevin Keegan's Newcastle side of the mid-1990s, but in terms of sheer goals, nobody can touch Carlo Ancelotti's Chelsea side of 2009/10.
While not as infallible as the two Mourinho-led Chelsea sides to win the league before him, the Italian's team were far more attacking – averaging 2.71 goals per league game compared to 1.89 in 2004/05 – even if they finished with nine fewer points than that side with 86.
So where do Guardiola's City sit in comparison? They currently have 44 goals to their record in the first 14 games of the season, or an average of 3.14 goals per game. That puts them ahead of Chelsea's eventual average, and thus you'd guess they'd be on course to break the record.
Backing that idea up, is the fact that over their first 14 games, Ancelotti's Chelsea scored 36 goals – eight behind City's current total at the same stage, and an average of 2.57 per game – a little behind their eventual average but way behind City's current average.
What could hold them back? It's hard to say, really. Injuries have been kind to them thus far but even if they suffer a few, their squad strength, particularly in the attacking areas, is strong enough to allow them to continue scoring.
And you can't really argue that they haven't played the top sides yet – they have, and against Liverpool, Arsenal and Chelsea they've scored a stunning total of 9 goals. And they've been thumping solid sides like Watford and Burnley too.
With Pep's men enjoying this kind of form, Ancelotti can probably kiss his record goodbye – keep up the average of 3.14 and City could score almost 120 goals!
#3 Most wins – currently Chelsea (30 wins in 2016/17)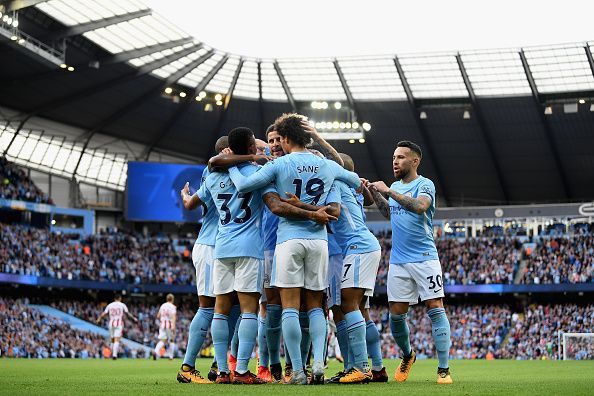 Despite languishing in 8th position in the league table at the end of September, they went on to record a huge number of wins – 30 in total, one more than Mourinho's legendary 2004/05 side, although, they finished with one less point.
Just a season later, Conte's record looks like it could be shattered at the hands of Pep's Man City side. Of their opening 14 games, they've only failed to win one – a draw with Everton in the second game of the season – which puts them well ahead of last season's Chelsea team, who had already drawn one and lost two at the same stage.
Granted, after that sticky patch of three games, the Blues went on a run of thirteen straight wins, before they were defeated by Tottenham in January.
The crazy thing? That thirteen-game run was the best that Chelsea managed in 2016/17, as their other runs were broken by the odd draw and loss – draws with Liverpool and Burnley in January and February and then a pair of April losses.
Pep's City side will equal that thirteen-game run with one more win – a victory that almost seems guaranteed against David Moyes's dreadful West Ham side – and that would put them in pole position to break that record of 30 wins. The way they've been sweeping aside the competition, who would doubt them?
#4 Most consecutive wins in a Premier League season – 13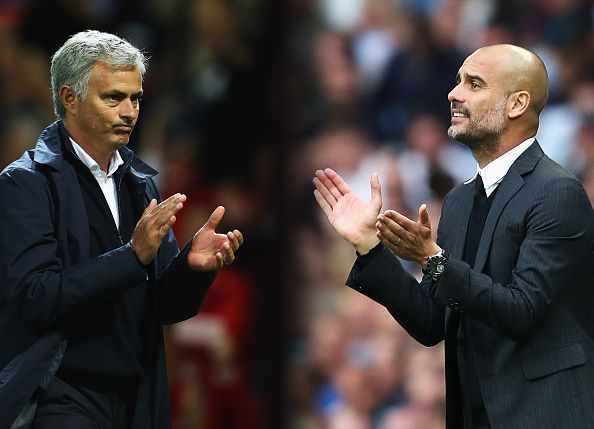 If City beat West Ham this weekend, they'll be level with those two great sides. And with West Ham's current form, any result other than a City win would be a jaw-dropper.
A couple of points to make here. Firstly, the two record-breaking runs of consecutive wins came much further into the season than the point we're at now. Chelsea's run of games began in October and came to an end in January, while Arsenal's didn't even start until February, but of course, they won every single game from that point until the end of the season.
With a large number of games – 24 in total – to come, even if they were to slip up soon, City would likely have another chance at breaking this record if they can keep up their form.
Secondly? This is a total coincidence, but if they do beat West Ham, the team that will stand between them winning 14 consecutive games and claiming the record for themselves? Manchester United – led by Pep Guardiola's old nemesis Jose Mourinho, of course.
It had to be them really, didn't it? Fate alone would suggest that Mourinho's side could prove to be the ones to stop their bitter rivals breaking this record, but then again, I don't think Guardiola's men care much about fate. Beat United and win 14 games in a row, and from there, anything could be possible.
#5 Best goal difference – currently Chelsea (+71 in 2009/10)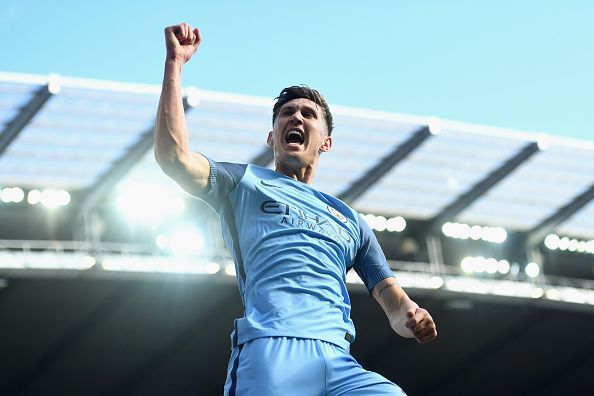 It makes sense that the side that scored the most goals in Premier League history – Carlo Ancelotti's Chelsea of 2009/10 – would also have registered the best goal difference. Granted, that +71 figure came largely from their insane haul of 103 goals.
While they had a solid defence – any side who wins the Premier League pretty much has to, as a rule – they still conceded 32 goals, four more than second-placed Manchester United in fact.
So how do Manchester City's current side compare? Well, we know that they're just as good – thus far – at goalscoring as they've scored 44 goals as of now, averaging 3.14 per game compared to the 2009/10 Chelsea side's 2.57.
In terms of defending, however?
City have currently conceded 9 goals, or an average of 0.64 goals per game. At the same point in 2009/10, Chelsea had let in 8, an average of 0.57 per game – a better average than Man City.
If they'd kept up that average though, they would've ended up conceding 22 goals – ten less than they actually did, which essentially means their defence got worse as the season went on.
City's form early form will undoubtedly be tricky to keep up across a full season, of that there can be no doubt. But their squad is as strong as any in Premier League history and right now it's hard to doubt them.
Keep up their current average of scoring 3.14 per game and conceding 0.64 per game, and they'd end up with totals somewhere around 119 scored and 24 conceded, giving them a monstrous – and record-breaking – goal difference of +95.
That'd be 24 higher than Chelsea's current record, and it'd be a hugely impressive record for Pep Guardiola's men to claim.