English football urged to use 'Rooney Rule' to increase number of BAME coaches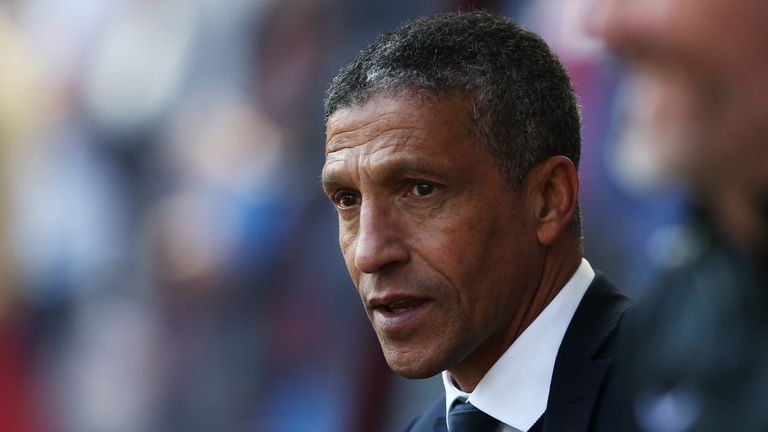 Campaigners have renewed calls for English football to adopt the 'Rooney Rule', in the hope of increasing the number of black, Asian and minority ethnic (BAME) coaches in the game.
New figures show that just 22 out of the 482 (4.6 per cent) senior coaches at professional clubs in England are from BAME backgrounds and only 10 of those work at first-team level.
The 'Rooney Rule' is an NFL policy that requires the league's 32 teams to interview BAME candidates for head coaching and senior operation roles. The call for the rule to be made mandatory in English football will be heard at the launch of a report organised by the Sports People's Think Tank (SPTT), in association with the FARE network and Loughborough University.
Last year, the EFL made it mandatory at academy level for their 72 clubs to interview at least one BAME candidate for vacant roles, where coaches with the required qualifications had applied, but former Birmingham City and Derby defender and SPTT board member Michael Johnson has called for football's governing bodies to go a step further.
"The under-representation of BAME coaches is a problem that the game has been talking about for some time now," said Johnson. "However, the actions that have followed haven't made the impact needed. We need a game-changing solution and for the SPTT and the sports people involved in our work that is a mandatory version of the Rooney Rule.
"It is no longer good enough for the football authorities to say they are committed to addressing this ongoing problem without disclosing how they will do this and sharing the results. This report clearly shows that what has been in place to this moment has not worked."
Piara Powar, executive director of campaign group FARE, said: "Year after year, data shows the same thing, that ethnic minorities are being squeezed out of football coaching across professional football, despite being highly qualified and job-ready. How long can this scenario continue?
"We urge English football to have the courage and take the lead across Europe and implement a Rooney Rule type of mechanism across the game. There seems to me no other way of addressing this problem."