5 potential replacements for Luis Suarez at Barcelona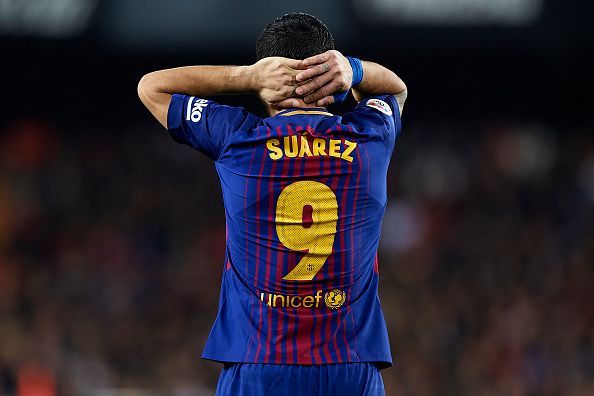 Luis Suarez has been a key figure at FC Barcelona ever since he signed for the club back in 2014, after completing his move away from English Premier League side, Liverpool.
During his time at the club, Luis has witnessed glorious times, as he won La Liga on two different occasions, the UEFA Champions League, the Club World Cup, the Copa Del Rey, the Spanish Super Cup and the UEFA Super Cup. The Uruguayan played a fundamental role in achieving the majority of these titles and was the top scorer of the Spanish league in the 2015/2016 season with 40 goals.
However, El Pistolero has been struggling this season and has only scored once in the last eight matches. He is almost 31-year old, so is it time for FC Barcelona to start searching for a replacement?
#5 Gabriel Jesus (Manchester City)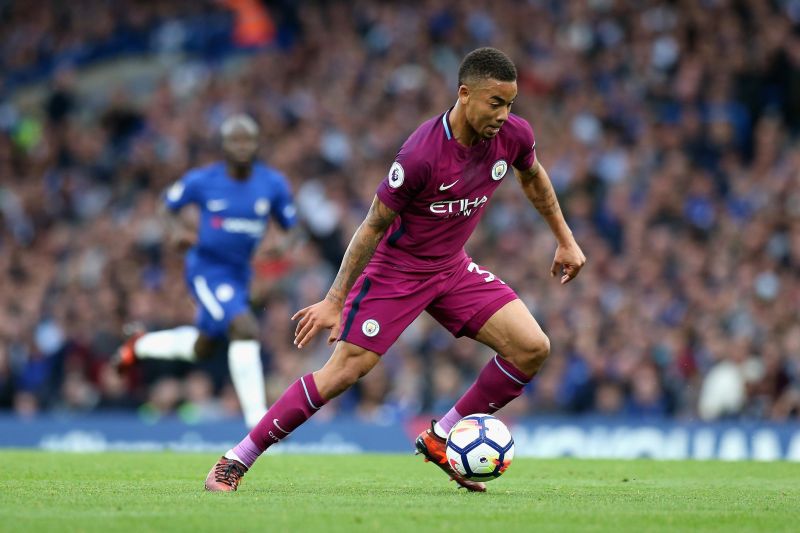 Gabriel Jesus might only be 20 years old, but he is already showing signs of the needed maturity and composure to shine at the top level. The Brazilian has been an essential figure at Palmeiras, Manchester City and Brazil's national team in the past 18 months, demonstrating his ability to succeed under different circumstances.
Not many thought that Gabriel would adapt so quickly to life in England. The youngster has already scored eight league goals this season, which puts him in contention in the race for top scorer. This stat is even more impressive when you realize that he shares his playing time with Sergio Aguero.
Having said that, Gabriel is professional enough to accept to sit on the bench and rotate with another striker. Suarez does turn 31 soon, but he probably still has a season or two left in him, despite his recent form. It would be ideal for Barcelona boss Valverde, to be able to count on a young talent and a veteran in the same squad.
#4 Paulo Dybala (Juventus)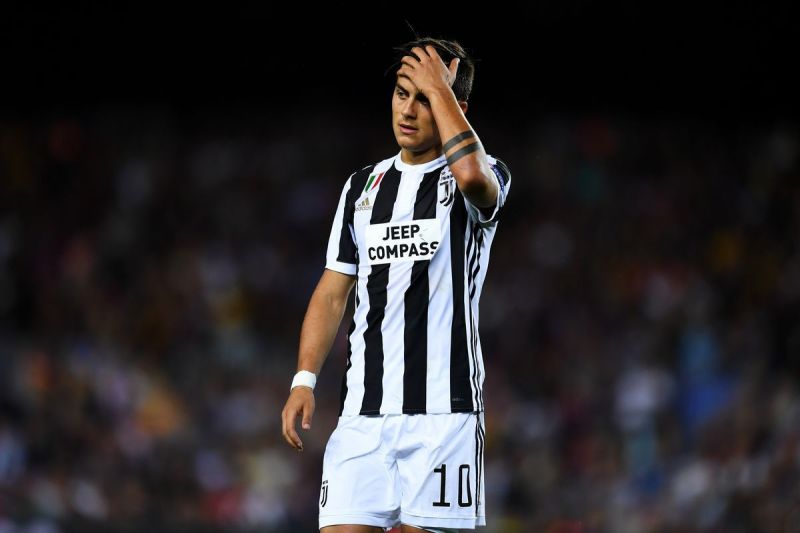 Dybala has quickly cemented himself as one of the biggest names in Italian football in the past few seasons. He might not be a classical striker, but his versatility allows him to occupy all positions in the front three, and he could even exchange roles with Lionel Messi whenever necessary.
The Argentinian star already has 14 goals and 2 assists this season, proving to be decisive for Juventus, whenever they need him in the important moments.
He is the kind of player who can handle the pressure and decide any big game. It will take something special to fill Luis Suarez's shoes, and La Joya certainly has the talent to do so.
Dybala is an excellent dribbler, passer, and creator. He offers far more than just goals, which makes him an ideal fit for the Barcelona philosophy.
Imagine the short passing combinations that he has the potential to exchange with compatriot Messi to break down the opposition's defense. This would be certainly a sight to behold for any football fan, but maybe not as much for the opponent.
Juventus consider the 24-year old as the leader of their attack and are not willing to sell him for cheap. But Dybala would certainly be good value for money.
#3 Harry Kane (Tottenham Hotspurs)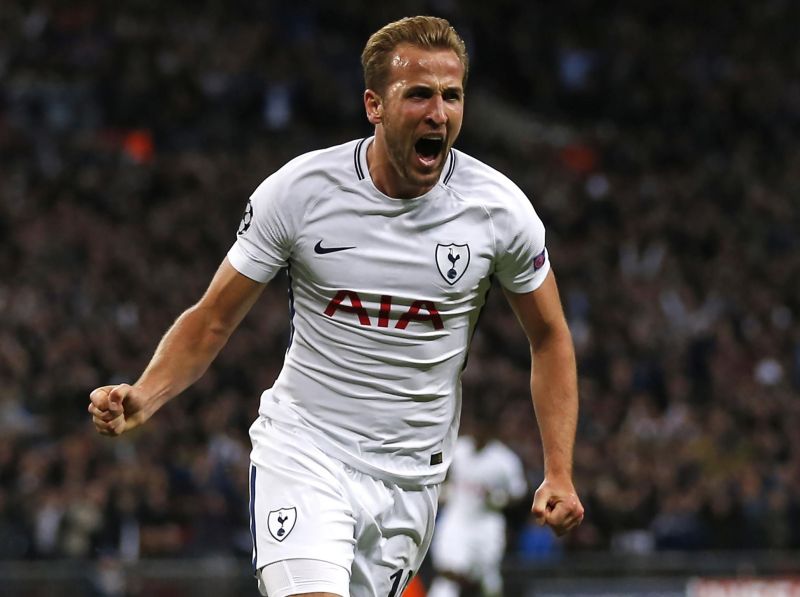 Is there a more exciting striker than Harry Kane in the English Premier League at the moment? He has been displaying an excellent level in the past three seasons, that it is almost difficult to believe he is only 24 years old.
Despite being 6 years younger than Suarez, Kane is every bit as clinical as the South American, as the stats prove. The Englishman is having a much better season as well, having already scored 15 goals in 17 appearances for Tottenham.
After winning the Premier League's Golden Boot Award in the last two years, Harry has carried his form to Europe this season, proving to be one of the best performers in the UEFA Champions League so far.
Kane has been decisive against some of the biggest names in Europe such as Borussia Dortmund, showing that he can replicate his performances against any opponent.
It can't go wrong for Barcelona if they invest their money in the goal-scoring machine that Harry Kane is. Real Madrid has been strongly linked with the player, so the Catalans would be advised to step in quickly unless they want to see Kane plying his trade for the other powerhouse in the Spanish league.
#2 Kylian Mbappé (PSG)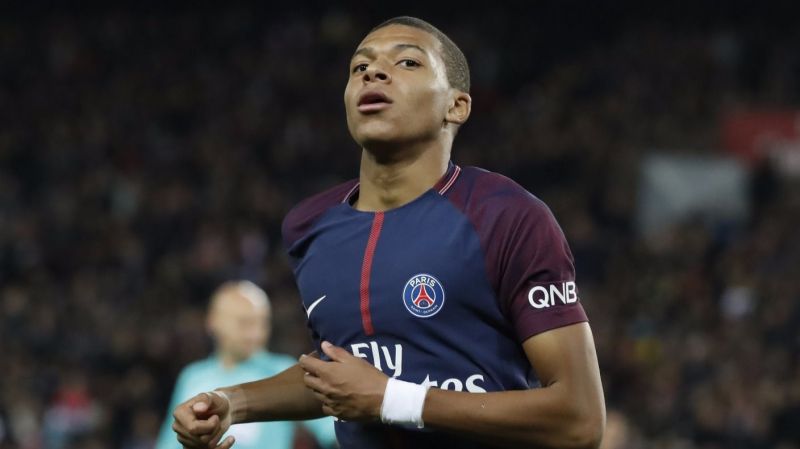 Real Madrid and Paris Saint Germain were ready to break the bank for a certain 18-year old. In the end, it was the Ligue 1 side that managed to acquire the services of Kylian Mbappé.
The rising sensation helped AS Monaco break PSG's dominance and win the French league last season while demonstrating his abilities on the European scene as he helped his club to get to the semi-final stage of the Champions League, putting in some remarkable performances against the likes of Borussia Dortmund, Manchester City, and Juventus.
This season, Mbappé has been just as brilliant for his new side, having already scored 7 goals and mustered 7 assists in 15 matches. Mbappé is alongside Uruguay star Edinson Cavani, and Brazilian jewel Neymar Jr, a real powerhouse in European football at the moment. This could well be their year.
PSG are unlikely to lower their demands when Barcelona come knocking the door, but Kylian Mbappé would be worth every penny as he is already one of the best attackers in the world despite still being a teenager.
#1 Mauro Icardi (Internazionale)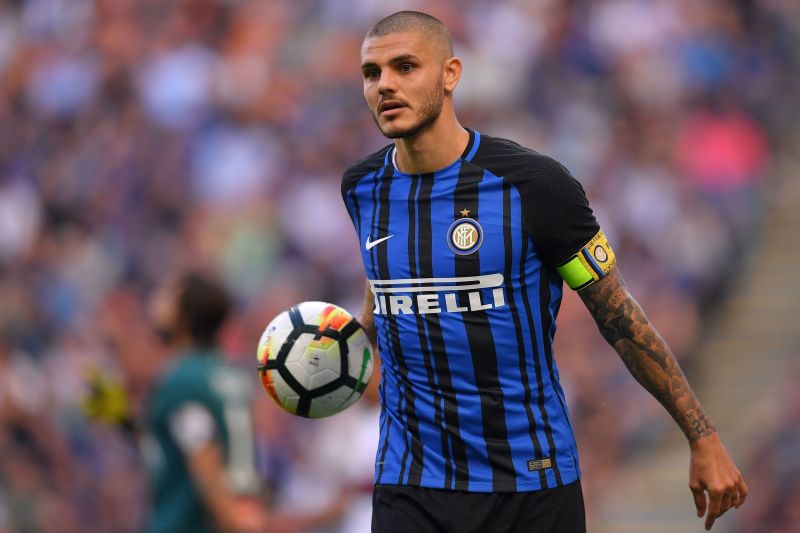 Mauro Icardi is without a shadow of a doubt, the best striker in Serie A at the moment, due to the high level has been consistently showing in the past few years. The 24-year old is already the captain of a traditional powerhouse, Internazionale.
Icardi always steps up whenever Inter needs him. Last season against Juventus, he scored two goals to help the San Siro side finally put an end to their failures against the arch-rivals.
A few weeks ago against AC Milan in the famous Derby De Milano, he was yet again the star as he scored a historic hat-trick which turned out to be decisive in his team's victory.
All in all, Icardi has found the net on 15 different occasions, in just 14 league appearances this season. While his goal-scoring might be sensational, Icardi offers a versatile skill-set, as he is strong in aerial duels, in holding onto his ball as well as in setting up his teammates in the final third.
Internazionale's directors have made it clear on numerous occasions that Mauro Icardi is the future of the club. However, a bid from FC Barcelona (the club whose academy he came from) could perhaps tempt them to change their mind, as was the case for Zlatan Ibrahimovic back in 2009.