Doctors in the Indian state of Chhattisgarh removed 431 coins, 196 pellets and 17 small bolts from the stomach of a young farmer who had been eating the metal objects for at least the last nine months. Unfortunately the young man Kamleshwar Singh died even though doctors had removed the objects.
Singh had arrived at the hospital complaining of abdominal pains, following x-ray investigation doctors found numerous objects in his stomach however it wasn't until they operated on him that they realised how much was actually in his stomach. In total doctors removed thirteen pounds of metal which included 431 coins, 196 pellets and 17 small bolts.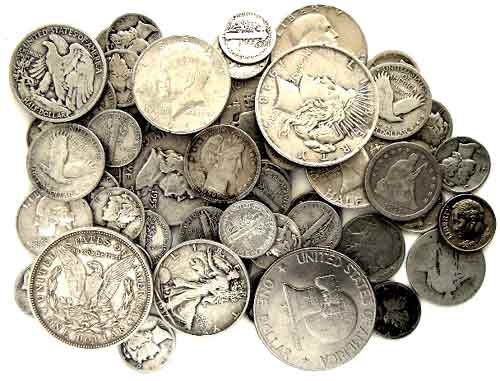 Bhojram Dewangan, Director of Shreesti Institute of Medical Science and Research Centre, where Mr Singh was treated, said: "The patient had been consuming small iron objects for the last nine months. He visited us complaining of intolerable abdominal pain. After sonography and X- ray tests, the doctors carried out the major surgery."
Dr Yadav, who led the team that operated upon Mr Singh, said: "All the iron objects were lying at the base of his stomach. When we started the surgery, we thought we would find a few items. But as we progressed, we were amazed to find such a huge number of coins and pellets had passed into his intestines. Signs of chronic ulceration were apparent in the stomach."
Doctors believe that Mr Singh suffered from schizophrenia however his family and friends were not aware of his eating habits.
His wife, said: "My husband complained of frequent stomach ache and spent sleepless nights in the past four weeks. But he kept us in the dark about swallowing iron objects. He stopped going to the field citing weakness and was even unable to have his regular meals."
Doctors also believed that the young man also suffered from additional psychiatric problems which gave him an appetite for non-nutritional foreign objects as well as schizophrenia.
Source : http://www.shockingtimes.co.uk/ .